в стиле навального:

The wife of Vladimir Putin's press spokesman, Dmitry Peskov, has accumulated a property empire worth well over $10m (£7.7m) and is designing a riverside palace on an exclusive Moscow estate, the Guardian can reveal.

The project is being overseen by a Russian tycoon who has previously done business with Donald Trump, documents show.

The disclosures are likely to raise fresh questions about Peskov's wealth and how he and his wife, Tatiana Navka, seem able to afford a super-affluent lifestyle.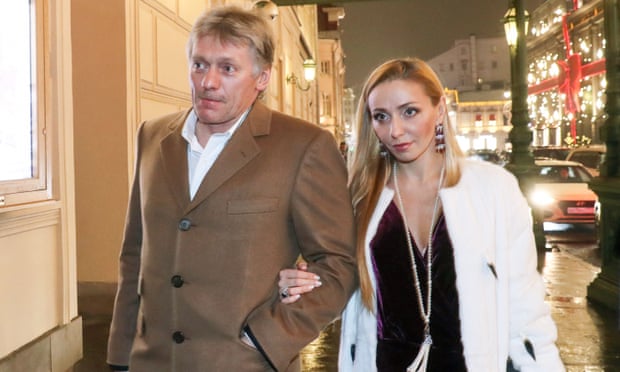 https://www.theguardian.com/world/2019/feb/06/lifestyle-putin-aide-wife-property-empire-dimitry-peskov